THE PHIL SPECTOR WALL OF SOUND PAGE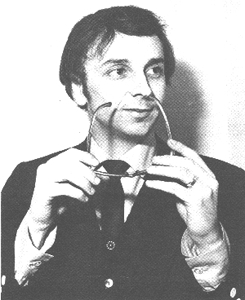 MEET THE TYCOON OF TEEN HERE
---
PHIL SPECTOR WAS BORN IN THE BRONX ON DECEMBER 26,1940. IN 1958 HE HAD CREATED A SONG AROUND THE EPITAPH ON HIS FATHER`S TOMBSTONE, "TO KNOW HIM WAS TO LOVE HIM". CHANGING THE WORDING JUST A LITTLE, PHIL HAD AN IDEA THAT IT COULD BE A HIT RECORD. HE FOUND A HIGHSCHOOL GIRL CALLED ANNETTE KLEINBARD TO SING THE LEAD. ALONG WITH MARSHALL LEIB, THEY WENT INTO A LOCAL STUDIO AND RECORDED AS THE TEDDY BEARS.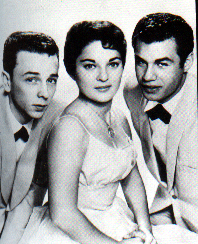 BY THE END OF 1958 "TO KNOW HIM IS TO LOVE HIM" MADE THE #1 SPOT IN BILLBOARD`S CHART, SELLING MORE THAN A MILLION COPIES. THE FOLLOW SINGLES DIDN`T FARE AS WELL. HOOKING UP WITH SONGWRITERS LEIBER AND STOLLER, AND THE GANG AT THE BRILL BUILDING, PHIL SPECTOR PLAYED RHYTHM GUITAR ON SEVERAL SESSIONS WITH THE DRIFTERS. ALONG WITH LEIBER, PHIL WROTE "SPANISH HARLEM" FOR BEN E. KING REACHING #10 IN 1961. THEN GOING ON TO PRODUCE HITS FOR RAY PETERSON,CURTIS LEE , THE PARIS SISTERS AND MANY OTHERS. BY THE END OF 1962, PHIL SPECTOR FINALLY REACHED THE POINT WHERE HE FELT IN CONTROL OF HIS MUSICAL LIFE. HE HAD HIT THE #1 SPOT WITH THE CRYSTAL`S "HE`S A REBEL" RECORDED COMPLETELY WITH SESSION SINGERS DARLENE LOVE AND THE BLOSSOMS. CONVINCED THAT HE COULD MAKE A HIT WITH WHO EVER HE PLEASED AND THE ARTISTS THEMSELVES WERE SECONDARY TO HIS "SOUND"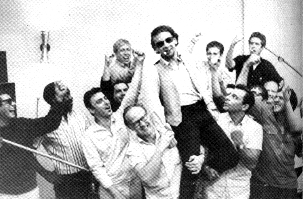 IN GOLDSTAR STUDIOS, PHIL SPECTOR`S SESSION PLAYERS OR AS THEY BECAME KNOWN AS "THE WRECKING CREW" INCLUDED SUCH STELLAR NAMES AS :
ENGINEER-LARRY LEVINE, ARRANGER-JACK NITZSCHE, BARNEY KESSELL, GLEN CAMPBELL, BILLY STRANGE, CAROL KAYE, IRVE RUBIN, BILL PITMAN, TOMMY TEDESCO, HAL BLAINE, EARL PALMER, RITCHIE FROST, LEON RUSSELL,LARRY KNECHTAL, HAROLD BATTISTE, DON RANDI, NINO TEMPO, MIKE SPENCER, AL DELORY, STEVE DOUGLAS, JAY MIGLIORI, LOU BLACKBURN, ROY CATON, JIMMY BOND, RAY PULLMAN, WALLICK DEAN, AND OF COURSE ANYONE WITH RHYTHM INCLUDING:
SONNY BONO, FRANK KAPP, JULIUS WECHTER, GENE ESTES, AND AGAIN, NINO TEMPO. BACKUP VOCALS WERE A MYRIAD OF PHILLES LABEL ARTISTS . ALSO INCLUDING:
JACK NITZSCHE`S WIFE GRACIA, JEAN KING, EDNA WRIGHT, CHER, CAROLYN WILLIS AND MANY MORE THAT TIME HAS FORGOTTEN.

THE PHILLES RECORD LABEL WAS FORMED WITH PARTNER LESTER SILL (PHIL+LES) IN 1961. PHIL WENT ON TO RECORD HITS FOR THE CRYSTALS, DARLENE LOVE AND PSUEDO-GROUP BOB B SOXX AND THE BLUEJEANS ONCE AGAIN USING DARLENE`S VOICE AND MALE COUNTERPART BOBBY SHEEN. HE ALSO PRODUCED A GREAT SINGLE "PUDDIN N` TAIN" FOR THE ALLEY CATS IN 1963. AND THEN HE DISCOVERED THE FABULOUS RONETTES WHO HAD APPEARED AS MURRAY THE K`S DANCING GIRLS PRIOR TO SIGNING WITH PHILLES RECORDS.

VERONICA BENNETT, SISTER ESTELLE AND COUSIN NEDRA TALLEY. PHIL FELL IN LOVE WITH RONNIE`S VOICE AS DID WE ALL WITH THE HUGE HIT "BE MY BABY". THEN HE WENT ON TO RECORD THE RIGHTEOUS BROTHERS IN THE MID 60S AND WAS CRUSHED WHEN TINA TURNER`S "RIVER DEEP, MOUNTAIN HIGH " BOMBED ON THE CHARTS DESPITE IT`S GLORIOUS CRASHING ,OVER THE TOP PRODUCTION . THEN IN THE LAST PART OF THE 60`S PHIL CAME BACK WITH SONNY CHARLES AND THE CHECKMATE`S "BLACK PEARL" AND "LOVE IS ALL I HAVE TO GIVE" AND OF COURSE WHEN PHIL WAS ASKED TO PRODUCE THE BEATLE`S "LET IT BE " LP, WELL THAT IS ROCK AND ROLL HISTORY DEVOTED TO MANY BEATLES WEBSITES. PHIL AND RONNIE MARRIED IN 1968 AND AFTER A STORMY 6 YEARS, DIVORCED. IN THE EARLY TO MID 70S , PHIL HAD A NEW LABEL OUT, "WARNER/SPECTOR" AND RECORDED DION, CHER, JERRI BO KENO AND OTHERS BUT WITH LIMITED SUCCESS. IN THE LATE 70S AND EARLY INTO THE 80S, ANOTHER LABEL, P S I (PHIL SPECTOR INTERNATIONAL) HAD STARTED REISSUING GREATEST HITS OF ALL THE SPECTOR ROSTER AND SOME UNRELEASED MASTERS ETC... IN THE LATE 80S PHIL PRODUCED PUNK ROCKERS, THE RAMONES ON THE SIRE LABEL THEN IN 1989 PHIL SPECTOR WAS INDUCTED INTO THE ROCK AND ROLL HALL OF FAME AS ONE OF THE GREATEST PRODUCERS OF ALL TIME. IN THE 90S HE WAS SUPPOSED TO PRODUCE CELINE DION BUT DIFFICULTIES AROSE AND HE BACKED OUT. IN THE MEANTIME, DARLENE LOVE HAS SUED PHIL SPECTOR FOR BACK ROYALTIES AND WON. AND THE RONETTES AND RONNIE SPECTOR ARE IN A SIMILAR SUIT.
---
GUESTBOOK

---
C
Copyright 1997 Rausch/Jay Enterprise
jonr@ohio.net